By 2024, pills that promise to give you hair, skin, and nail that are the stuff of #goals will total 6.8 billion in sales, according to a consumer spending report—and that means lots of often-pricey bottles to wade through.
But the FDA does not regulate supplements for safety or effectiveness before they hit the shelves, meaning that it doesn't hurt to turn your side-eye on while reviewing their claims. They won't necessarily do what they claim to do…or might not even contain the ingredients they say they do. (And honestly, you're better off getting most of these vitamins and minerals from food.)
That said, there are some out there that have some legit (backed by science!) results. Leading dermatologists share which types of hair, skin, and nails vitamins are actually worth taking.
1 Best multi-tasker: Biotin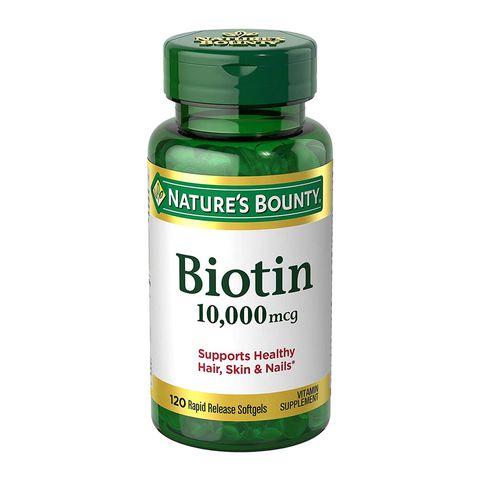 Nature's Bounty
You probably recognize this supplement because it's like the granddaddy of all beauty supplements. "Biotin (a form of vitamin B) is important for the energy production that many enzymes need," says New York City dermatologist Debra Jaliman, M.D., assistant clinical professor of dermatology at Mount Sinai's Icahn School of Medicine. Basically, it helps your body convert the foods you eat into energy more efficiently. In doing so, it helps your hair, skin, and nails grow (a.k.a. fewer brittle nails and split ends).
Just be sure to tell your doctor that you're taking it—biotin is known to mess with some lab test results.
2 Best for hair loss (splurge): Nutrafol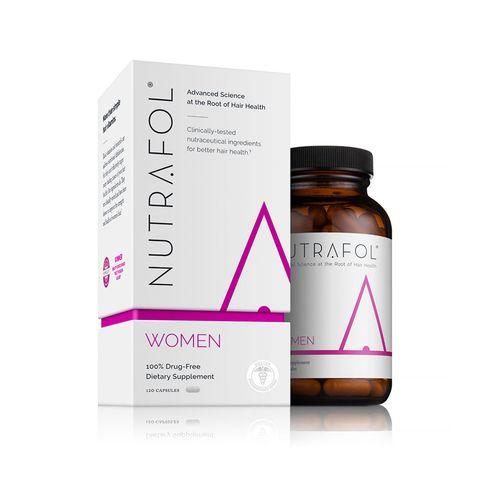 Nutrafol
This clinically tested supplement combines biotin with botanicals like vitamin E, ashwagandha, biocurcumin, keratin, and resveratrol to rebalance the stress hormones that can cause hair loss, combat the inflammation that interrupts hair growth, and fight free-radical damage, says New York City dermatologist Dendy Engelman, M.D.
In essence, it both addresses some of the biggest causes of hair loss while making the hair that grows stronger and healthier. However, if you have hair loss because of an active disease or cancer treatment, Nutrafol won't help you there. And you shouldn't take it if you are pregnant or breastfeeding.
3 Best for hair loss (budget): Viviscal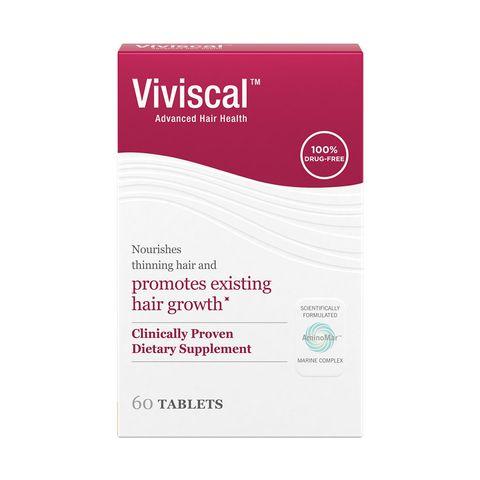 Viviscal
Another supplement that combines biotin with vitamins and minerals, Viviscal looks to iron, vitamin C, niacin, and zinc for clinically tested additions that are shown to support the growth of fuller, shinier hair, as well as stronger nails, says Deanne Mraz Robinson, M.D., assistant clinical professor of dermatology at Yale New Haven Hospital. It's a comparable (but more affordable) alternative to Nutrafol and similarly helps promote healthier hair growth.
4 Best for brittle, weak hair, skin, and nails: Cysteine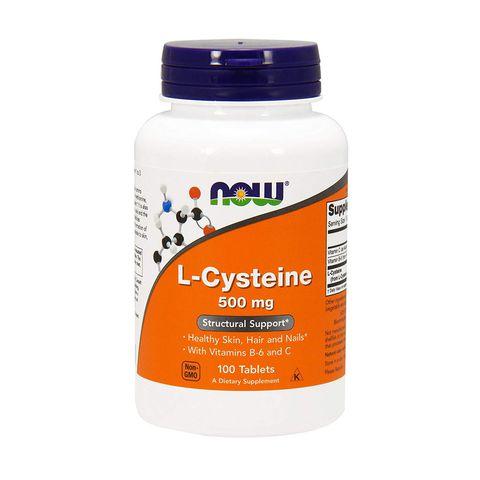 NOW supplements
If you want to fight weakened hair, skin, and nails all at the same time, cystine is your MVP. This amino acid helps build the fibrous protein known as keratin that is crucial to strengthening the structure of all three, says Jaliman.
It's also unique in that it creates disulfide bonds, which aid in retaining moisture and keeping keratin together (translation: you'll notice less dryness, too). Cystine also helps your body metabolize biotin, meaning it'll be better equipped to convert your food into energy and nutrients.
5 Best for dryness: Vitamin A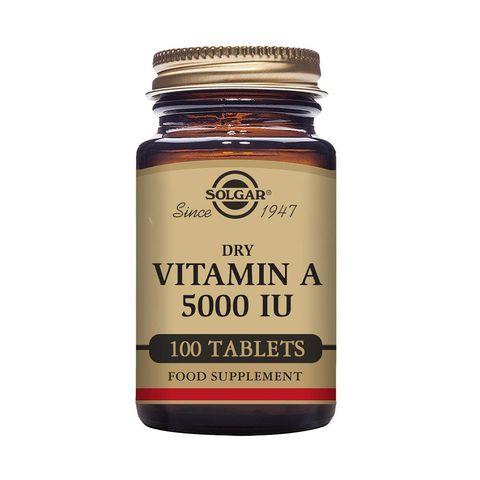 Solgar
Are your hair, skin, and nails feeling super dry and brittle? Vitamin A can come to the rescue, since cells use this essential vitamin to produce the oil that keeps areas like the scalp and skin moisturized, says Engleman, while also stimulating fibroblasts (skin tissue cells) that help keep the complexion firm and healthy.
Other vitamin A benefits include better vision, a stronger immune system, and reduced risk of heart disease.